INSIDE OUR FAMILY-OWNED FACTORY
In-house production and family values are the foundation of our business.
We believe a transparent approach empowers our customers to make an informed choice.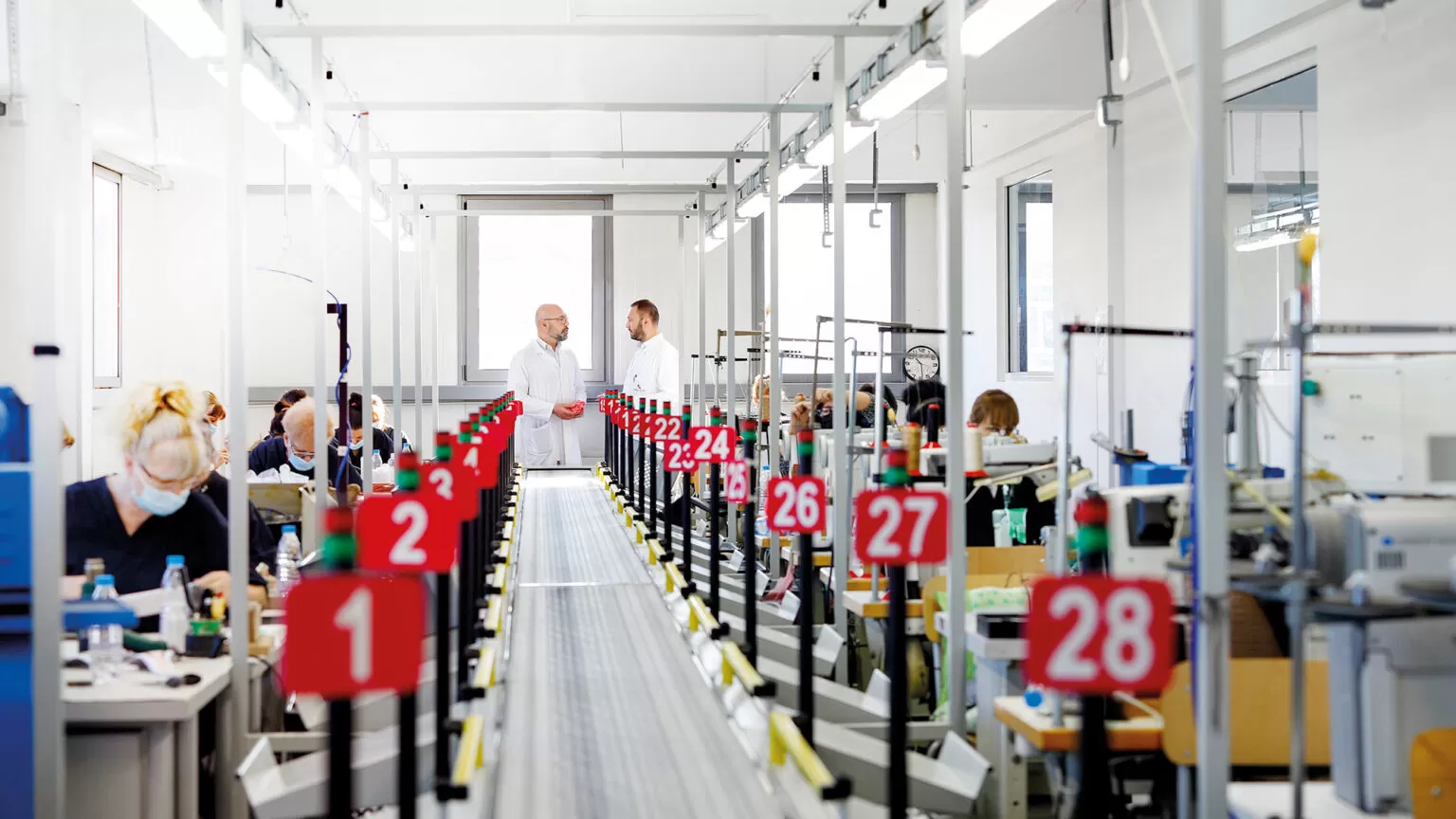 Each pair is hand-made in Peshtera, Bulgaria, using age-old techniques that have been handed down through generations of highly skilled artisan shoemakers. We also have our own manufacturing facilities for the design and production of: shoe lasts; shoe insoles; natural craft soles. Local production is important to us, because it supports our local industry, it keeps us connected to every step of the production process and our community of artisans, and it helps us ensure your INGILIZ shoes are made with love to the highest quality standards and with mindfulness for our beloved Planet Earth.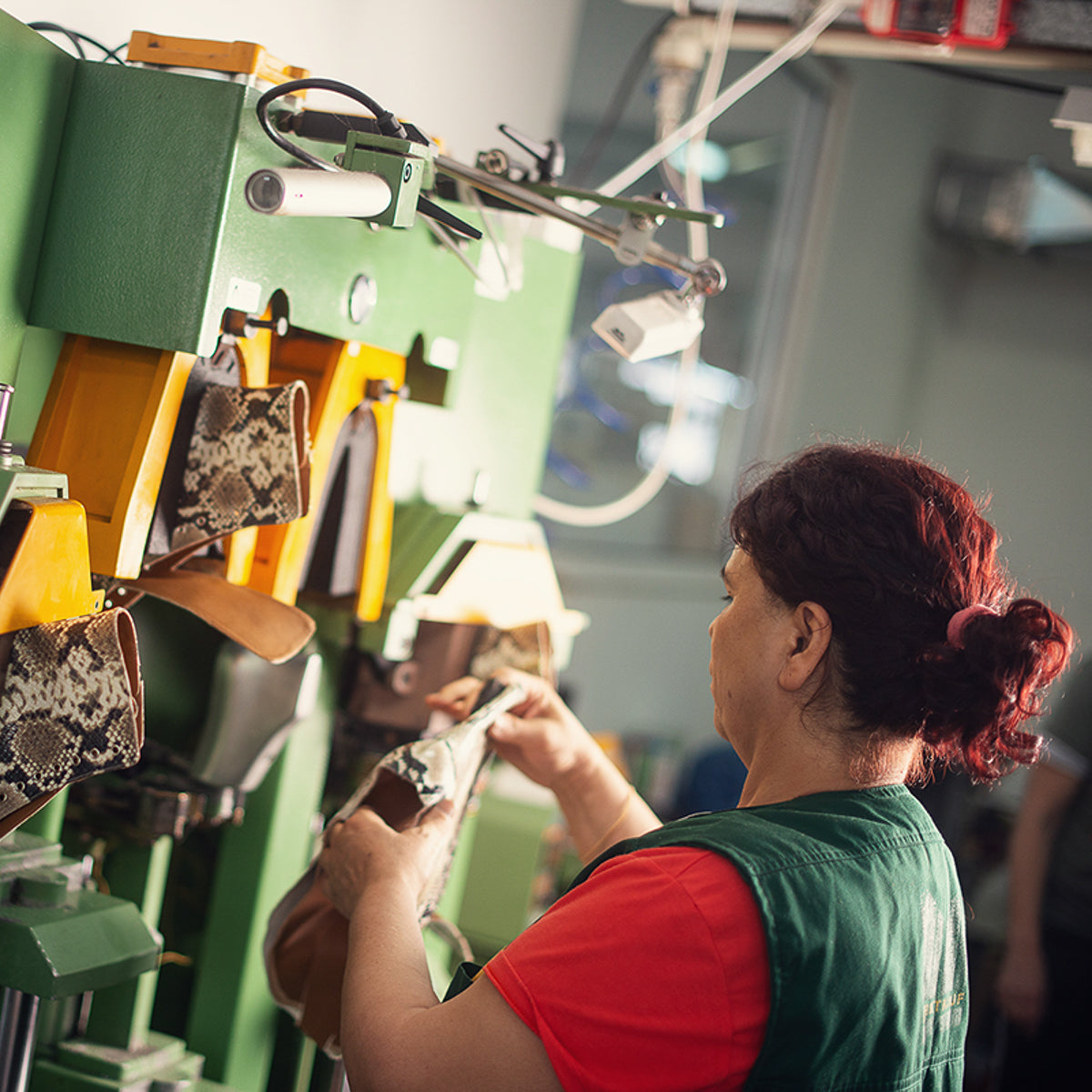 DIVERSITY & INCLUSION
As an employer, INGILIZ is committed to guaranteeing equal opportunities for all, encouraging inclusion in the workplace, and at the same time supporting and endorsing individual growth. It is a company priority to make each employee, regardless of their gender, ethnicity, socio-economic status, sexual orientation, nationality, age, or disability (perceivable or covert), feel welcome and appreciated at the INGILIZ family. 100% of the hired staff are permanent contract employees.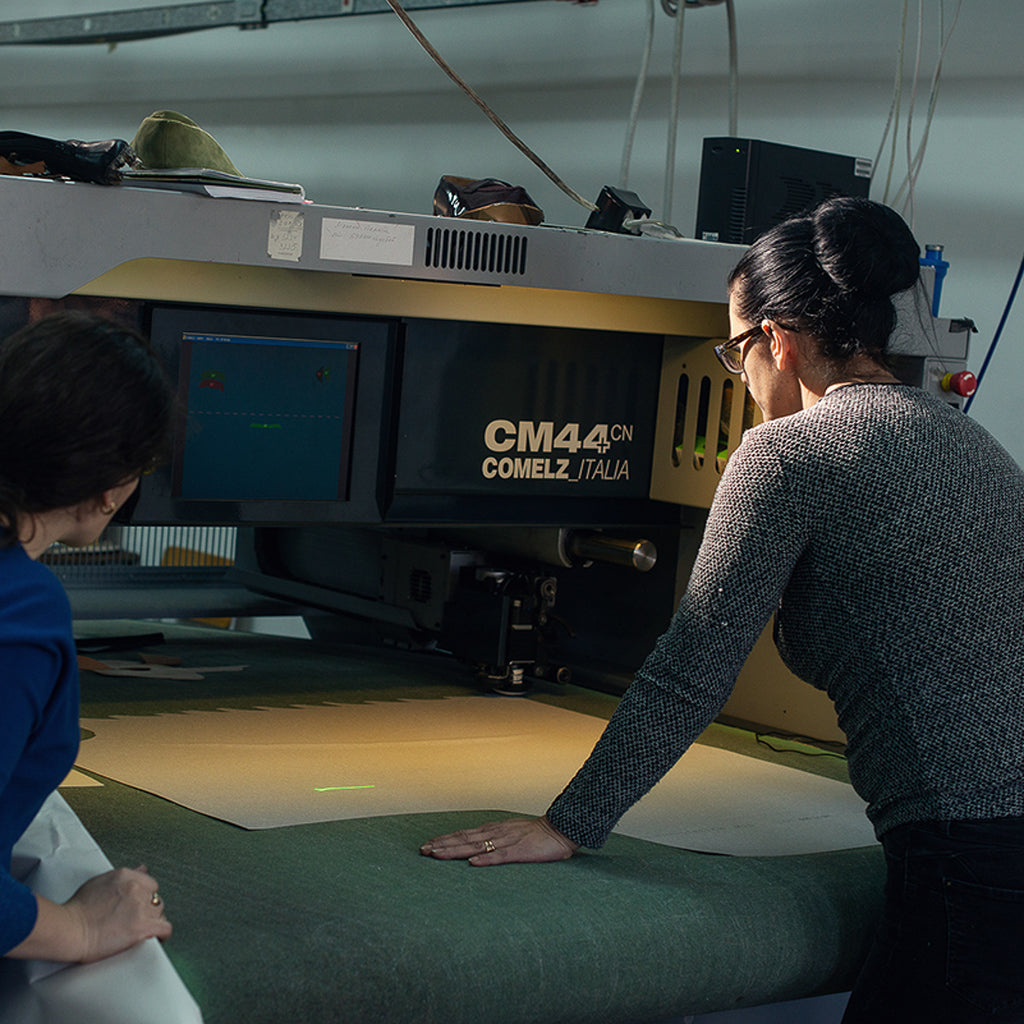 GENDER EQUALITY
INGILIZ's values promote gender equality - We are proud that currently, women make up 69% of our team, and women too hold 50% of our senior management positions.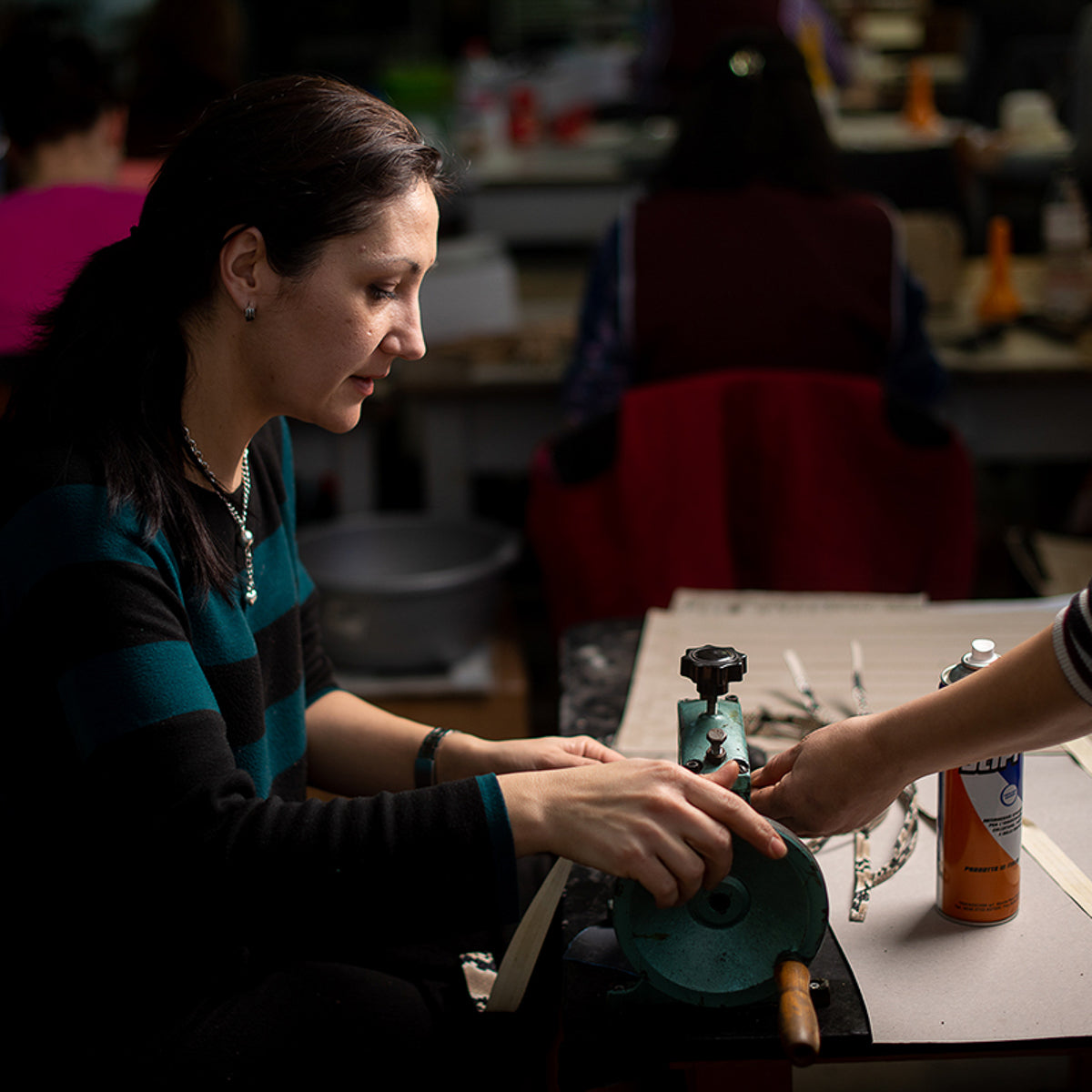 TRAINING AND PERFORMANCE
INGILIZ sees its people as agents of change and the driver behind implementing our green business model. We hold training sessions and seminars about social equality, gender equality, climate change, and the circular economy. These activities align with the daily processes of all departments. 
The design team plays a vital role in this ecosystem, as in-depth knowledge about sustainable principles and materials brings to life sustainable products. 
INGILIZ also participates in projects in collaboration with local educational institutions. It conducts active training events for young graduates. The events have a practical focus on production and design, aligned with the outlook on sustainable fashion.
50%
WOMEN IN MENAGERIAL ROLES
46
AVERAGE AGE OF EMPLOYEE

As a family-owned business, we favor a sense of sharing and collective work, because the most beautiful ideas are born in collaboration and exchange.